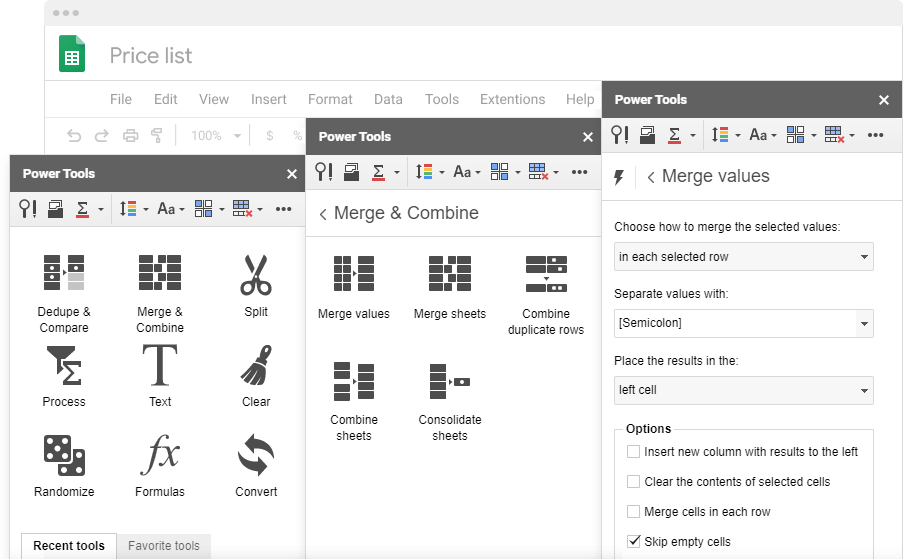 A set of 30+ solutions for daily tasks in Google Sheets
If bringing your spreadsheets to order in the shortest time possible is your goal, Power Tools is a must-have. It cuts the clicks on repeated tasks and enhances your Google Sheets with features that organize and unify your data: remove duplicates, compare and vlookup sheets, split and merge cells and tables, find and replace data, sum and count colored cells, manage text, and many others.

Learn more about Power Tools
Add-ons for Google Sheets
Single add-ons for specific daily tasks in Google Sheets
If you have to carry out a particular task daily, one of these tools will have your back: remove duplicates and compare sheets, perform an advanced search and replace records, split and merge cells with data and entire sheets, separate first and last names, lookup for multiple matches, generate random data, style tables, find and correct typos.

See all add-ons for Google Sheets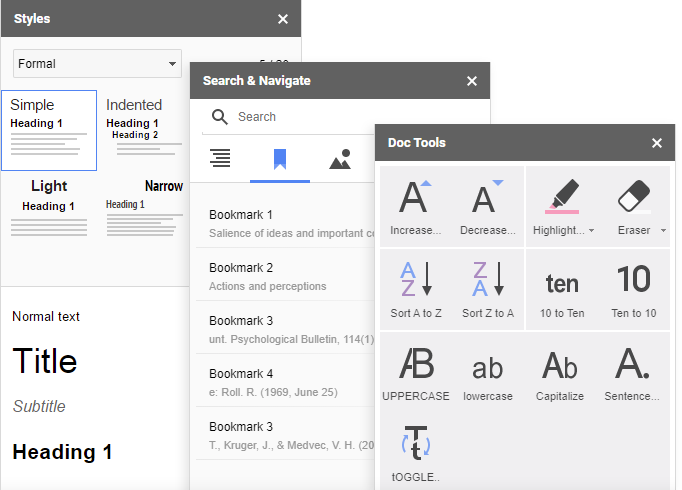 Small yet helpful tools to automate your Google Docs
Give your documents a professional look using only 3 add-ons. Apply one of the additional style sets to the entire doc, change case and text size, highlight data and sort lists, navigate to any part with ease, and make all necessary changes in a matter of clicks. And guess what – all 3 tools are currently free.

See all add-ons for Google Docs